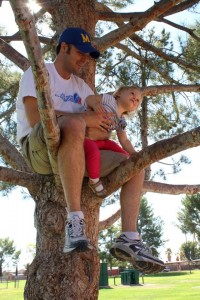 (Note: The Most Excellent Wrestling Adventure Series originally appears at Wisconsin Wrestling Online. They do a great job there; please visit for all things in Wisconsin Wrestling.)
I ended the first installment of this chronicle saying that I was a little surprised when Jason decided in second grade that he was not going to wrestle in what would have been his second season. He did not participate in third grade either. I was ok with that.
I was surprised again when in fourth grade he asked, "Dad, can I go out for wrestling?" Aside from being amused by the idea of "going out" for kids club, I was very curious as to what was really going on in his head that could result in this resurrected interest. I am now even more curious, because 21 years later I still don't know. Maybe that's why they call it a change of heart.
The most memorable thing about Jason's second season is that there was not a whole lot to remember. He attended all of the practices and seemed to be enjoying himself. If I recall correctly, we went to four tournaments starting with the one at home. He started off with a loss to Hank Peters by technical fall. He did finally win his first match, though.
He seemed to be doing better at the tournaments in his third season (fifth grade). However, Eric's dad, Rick Fiesbeck, kept meticulous records for all of the kids in the club. At the end of the season I was surprised to be reminded that Jason's record was 7 wins and 21 losses. All-in-all, it just seemed that he had turned the corner and was enjoying more success than indeed his tournament record indicated.
This fifth grade season was most memorable for me because of a special exchange between father and son at the East Troy home tournament. Things were not going as well as Jason had hoped and he sort of disappeared for a while. I found him sitting alone, curled up with his knees under his chin, in a recess formed by a classroom door set back from the hallway. He looked up at me with this most awful, profoundly haunting stare. He wasn't crying at all, but he looked like he desperately needed to. He asked me, "Dad, why do I suck?"
As a parent, that was the first time I can recall really being spooked. It felt like I had been kicked in the chest by a cow: it almost knocked the wind out of me. I can't recall at all what I told him, but the disembodied words dribbling from my mouth must have been good enough. Like he would do many more times in the coming years, Jason collected his wits and motored on like nothing had happened. I was becoming more and more fascinated with where this inexplicable resolve to commune with this thing called wrestling was coming from. In my mind, it really was becoming the darndest thing.